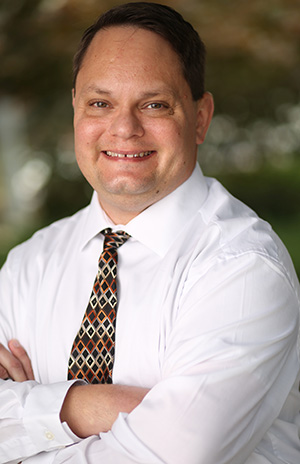 Jason Mance is the CEO of Omega Tecks, an I.T. Consulting Firm based out of the Lenexa, Kansas. Jason's love for I.T. started in the early 1990's when he worked for a resume company providing I.T. support while managing the Production department.
After graduating with a bachelor's degree in Computer Information Systems from DeVry University, Jason continued his career with Aerial Communications in Lenexa, providing workstation and server support, technology training over 100 users. He also designed a ticketing system for the IT department.
As his career continued, Jason worked in several different industries that allowed him to gain insight into how businesses should be protected while providing white glove support to staff and executives.
In 2012, Jason completed his master's degree in Business Administration with an emphasis in Network Communication and Management. This continued his desire and focus to protect businesses while increasing their efficiency and productivity.
Before opening his own I.T. company, Jason spent 15 years in the Managed Services industry providing support, guidance, direction and compliance to companies in the Health Care industry. He helped fellow team members grow in their IT experience so they could find their dream job in the IT industry.
While helping others achieve their goals, he was able to learn more about HIPAA / Hi-Tech and in turn, use that information to design security solutions to provide the same type of security for companies that did not need HIPAA / Hi-Tech compliancy.
Jason decided to launch Omega Tecks because he felt that companies were not getting the white glove IT services to protect their clients' environments. He feels that every business owner has a right to a professional, competent, honest, security focused and dependable computer consultant, and that's what he set out to do.
Jason and Omega Tecks have worked with business owners to improve their operational efficiency, increase productivity and profitability by leveraging technology. He strongly believes that keeping business owners and managers educated will allow them to make better informed decisions, and in turn raise the standards and quality of services for all consultants in this industry.