Does HIPAA Compliancy Confuse You?
What government regulation is not confusing?  All the forms, questions, remediations, training, checking on staff to make sure they completed everything.  It really makes your head spin!
Omega Tecks is proud to say, we know your pain and struggle.  Unlike other IT providers, we have gone the same route as Health Care providers and completed our "Good Faith Effort" to achieve HIPAA Compliancy!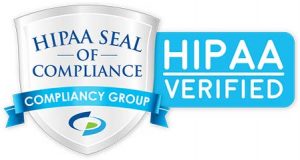 Yes, an IT provider achieved HIPAA Compliancy!
You may ask, WHY?
We believe that taking the same steps, answering the same questions, taking the same training with the same goal, sets us apart from other IT providers because we can help step you through the process.
Now, are you ready to Achieve HIPAA Compliance?
Omega Tecks offers a "Complete HIPAA Compliance Solution".  This includes everything you need for HIPAA Compliance, in one location.
Protect your organization, avoid fines, unhappy customers and the potential fallout from breaches by creating and maintaining effective compliance and associated security plans.
One of the biggest threats to your practice these days is actually your HIPAA compliancy – or lack of it.
Federal HIPAA-Hitech requirements are incredibly confusing, and the penalties for not being compliant can be debilitating.
Let Us Eliminate Your Stress of HIPAA Compliance once and for all! 
Contact us at 913-281-6457 or email hipaa@omegatecks.com to learn more!
Not Ready to take that leap, that's OK.
Download our Free HIPAA Compliancy Checklist That Will Reveal To You In Plain English The 7 Critical Things You MUST Have In Place To Avoid Federal Penalties
Fill in the form to the right to get INSTANT ACCESS to a brand new HIPAA Compliancy Checklist for you to use to help you start to double check your compliancy.
This checklist is free for you to download with no obligation.
Take advantage of this checklist and act on this information today.
Fill In The Form Below To Get Instant Access To Your HIPAA Compliancy Checklist